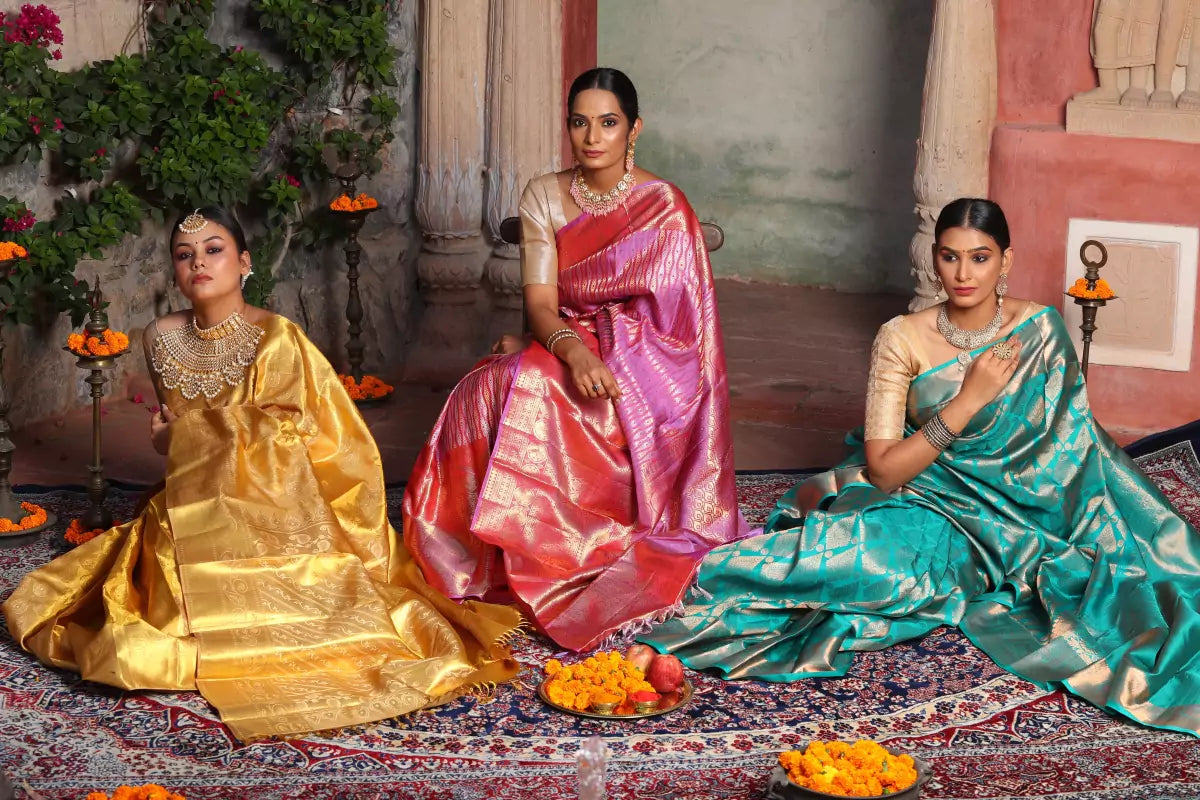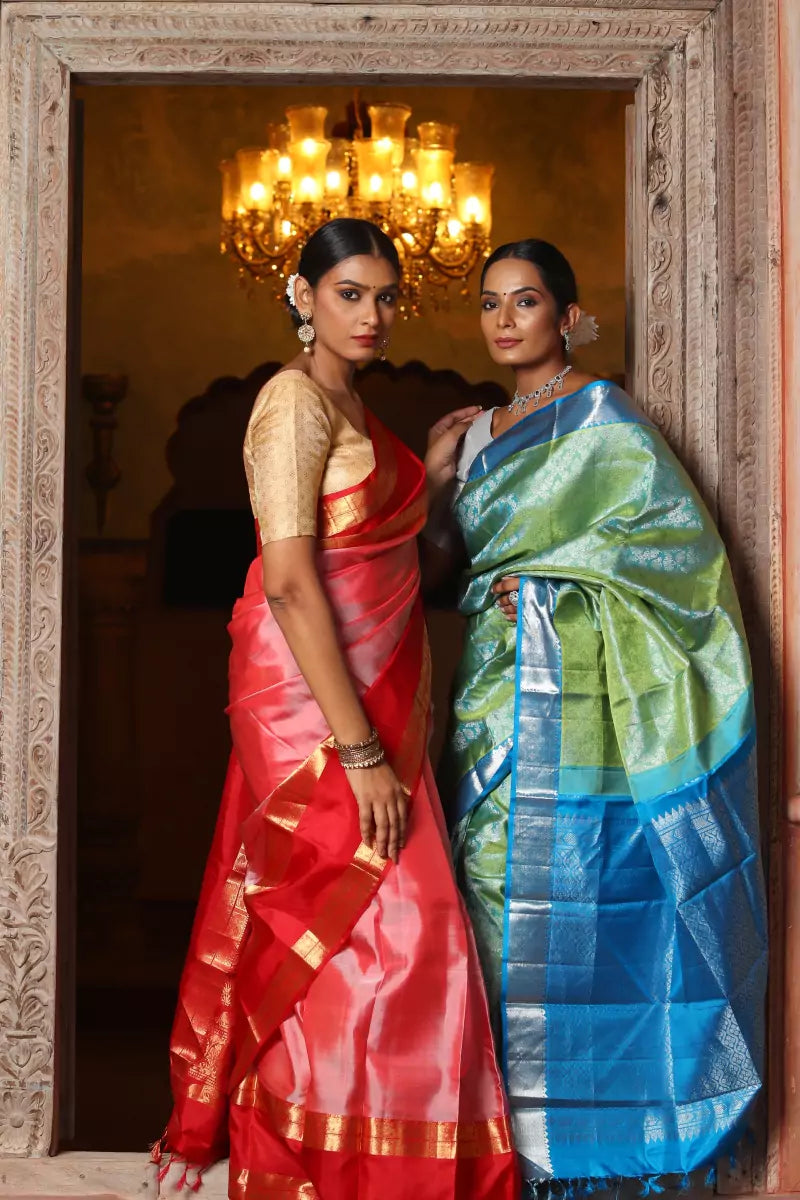 Elegance Woven in Every Thread
Experience the Symbol of Opulence, Craftsmanship, and Timeless Beauty of Kanjivaram Silk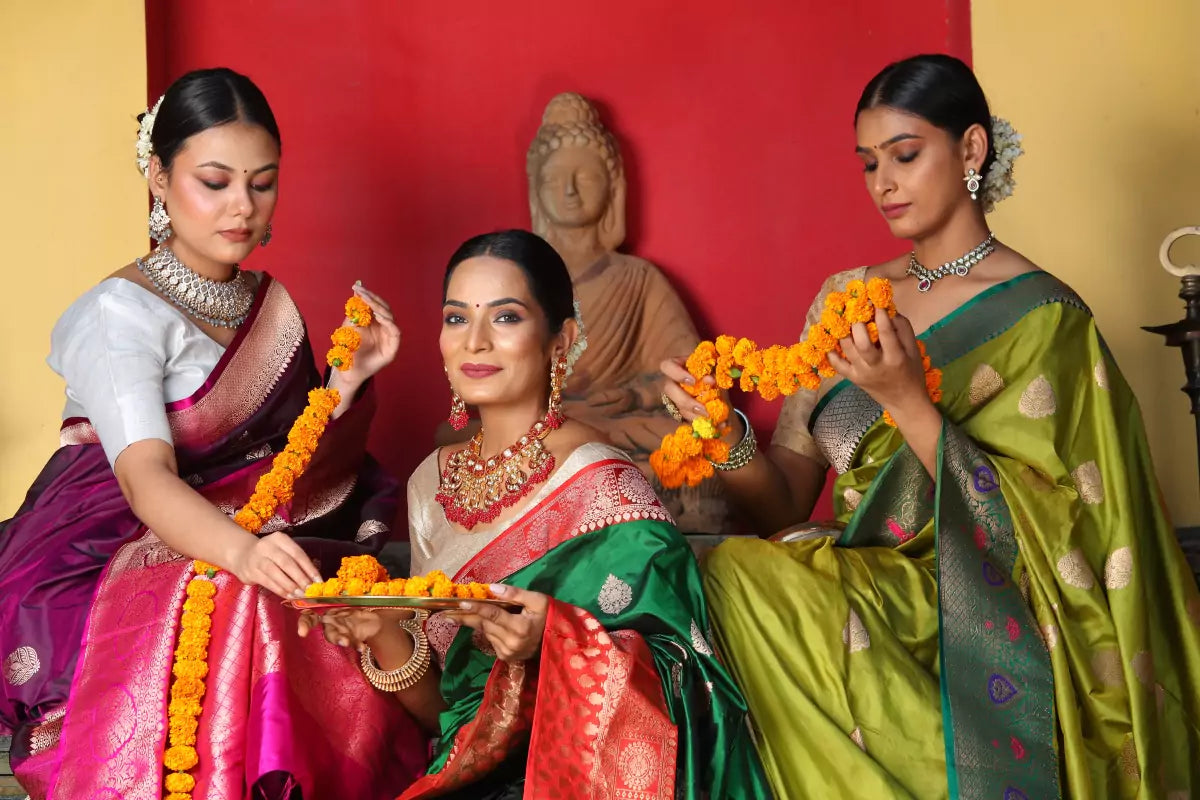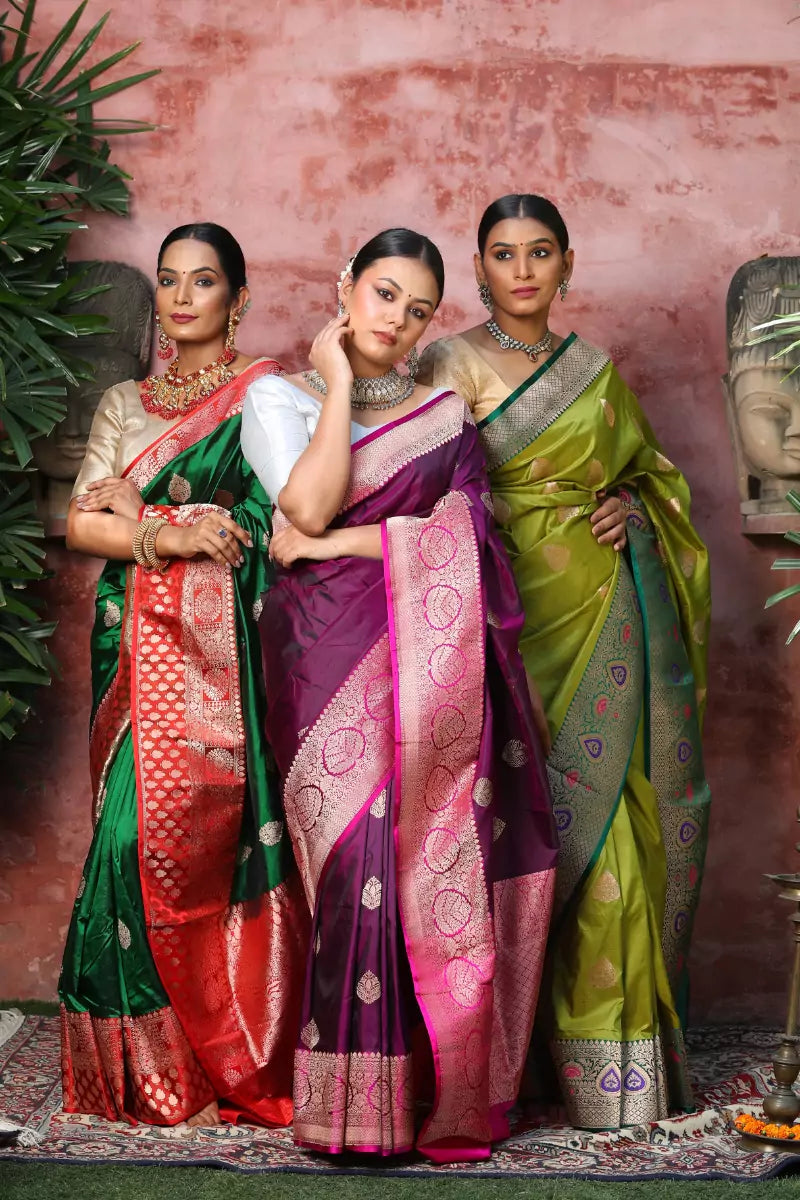 Handwoven Timeless Treasures
Wrap Yourself in Heavenly Banarasi Silk with our Heirloom Collection
Maheshwari Silk
Discover the Elegance of Maheshwari Silk Sarees for Festive Occasions.
Discover now
Sualkuchi Silk
Elevate your style with our exclusive collection of luxurious Assam sarees from Sualkuchi Silk
Shop now
Hand Block Prints
Unleash your boldness with our hand block print sarees!
Explore now
Handcrafted Bed Linen
Sustainably crafted products to elevate your everyday living.
Luxury Cushion Cover Collection
Explore our exquisite collection of premium cushion covers, designed to elevate your style and redefine your home décor experience.
★★★★★

When it comes to authentic traditional wear in India – the saree holds a special place.

Elegance is my thing & hence my go to place to royal up my collection is House of Elegance!!

Monica

Gurugram, India
★★★★★

Beautiful bedsheet and quality is really good.

Priyanka

Mumbai, India
★★★★★

Superb quality

Your brand speaks for itself! Love the elegance, vibrant colours and excellent fabric of the bed cover. Would happily recommend your stuff😊

Navneet

Gurugram, India
★★★★★

Chanderi Dupatta

Pristine white sky is matching today with my chanderi dupatta from @houseofeleganceindia. It has beautiful silver lines & border that adds so much grace to it.

Rachna

Panchkula, India
★★★★★

Awesome collection of Ajrakh modal silk sarees. All colors & designs are so appealing. HOE Collection is truly a Style that inspires me!!

Madhi

Noida, India
★★★★★

Maheshwari Saree

Authentic product. Saree was actually much more beautiful than that was appearing in pictures on the website. Loving House of Elegance Collection!

Kavita

Delhi, India
★★★★★

Mulmul Cotton Dohar

The quality of the material is excellent. We are enjoying while using it

Mahendra

New Delhi, India
★★★★★

Assam Silk Saree

Good saree

Chaitanya

Hyderabad, India